Photos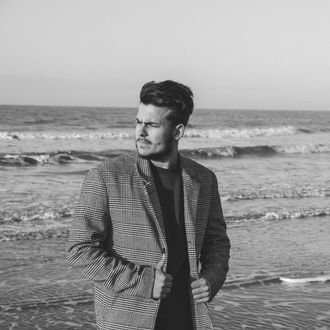 Pressphoto
Shot by Bram Gussenhoven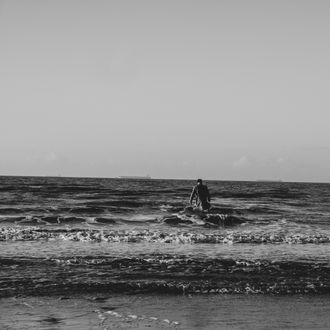 In the sea
Shot by Bram gussenhoven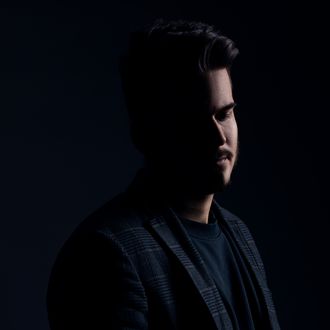 Pressphoto
Shot by Leon Bokhove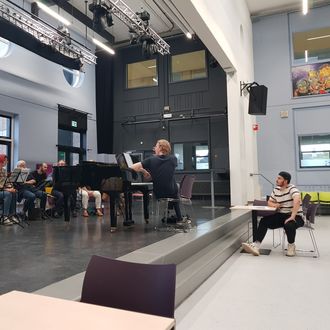 Rehearsal of 'Demut'
Shot by Mareike Heidmann
During the rehearsal of 'Demut' with conductor Jurriaan Poesse and singers from the chamberchoirs Arte Vocale and Canteklaer.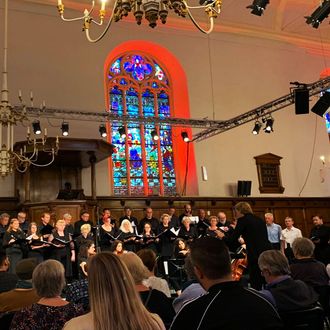 Première of 'Demut'
Shot by Qianhui Ma
On the 11.06.2022 'Demut' was premièred in the Grote Kerk of Enschede (NL) as my final concert for my master studies. To learn more about the piece, check out my works.
Videos
Introductory video to the master programme "Sound of Innovation" at ArtEZ conservatory Enschede. It features a brief explanation of 'Demut'.
Interview with Esther Schopman and me by radio 1Twente about the première of 'Demut'. It aired live on 10.06.2022, one day before the première.